Descroes and Fumico join forces under the umbrella of Intreso Group as the leading Benelux specialist in certified goods treatment and fumigation services.
Descroes Holding B.V. and its shareholders Torqx Capital Partners and Maxim van Hoorebeeck are pleased to announce that they have entered into a partnership with Johan van Meijel and José van Uffelen, the current owners of Fumico Holding B.V. and its affiliated companies ("Fumico") regarding the acquisition of Fumico.
Whilst Descroes and Fumico will continue to operate under their own name in Belgium respectively the Netherlands, the group will henceforth be known as Intreso Group ("International Treatment Solutions"), representing the leading operational platform and technology center for all specialist goods treatment services around pest control for in- and outgoing cargo in ports, such as fumigation, heat-treatment, low-oxygen bio treatment methods, QPS, gas measurements and customized pest control services. The group offers end-to-end specialist treatment solutions for goods owners, terminal operators, traders, freight forwarders and shipping lines ensuring that their sensitive goods such as tree logs, soft commodities and breakbulk are treated in accordance with the highest industry standards and with the appropriate phytosanitary requirements and certification. The group is headquartered in Antwerp and is active with a team of more than 70 specialists in all major seaports and inland ports in the Benelux, such as Antwerp, Zeebrugge, Rotterdam and Amsterdam.
Johan van Meijel and José van Uffelen, current owners of Fumico: "We are highly enthusiastic in joining forces with Descroes and building a European leader in our niche industry segment. We aim to be at the forefront of our industry, combining all the capabilities and know-how in the group to continuously innovate and develop new technologies, processes and services to enhance our offering to our customers. Together, we have set ambitious growth targets for both Descroes and Fumico, and will pursue further add-on acquisitions to expand our European footprint."
Filip Herremans, CEO of Intreso Group: "By combining their strengths, both Descroes and Fumico will be able to provide an even better service to customers, ensuring an end-to-end solution for all their specialist goods treatment needs in and around every major port across the entire Benelux and beyond. I am looking forward to the partnership and the collaboration with the entire Fumico team, and to leading the entire group into its next phase of development."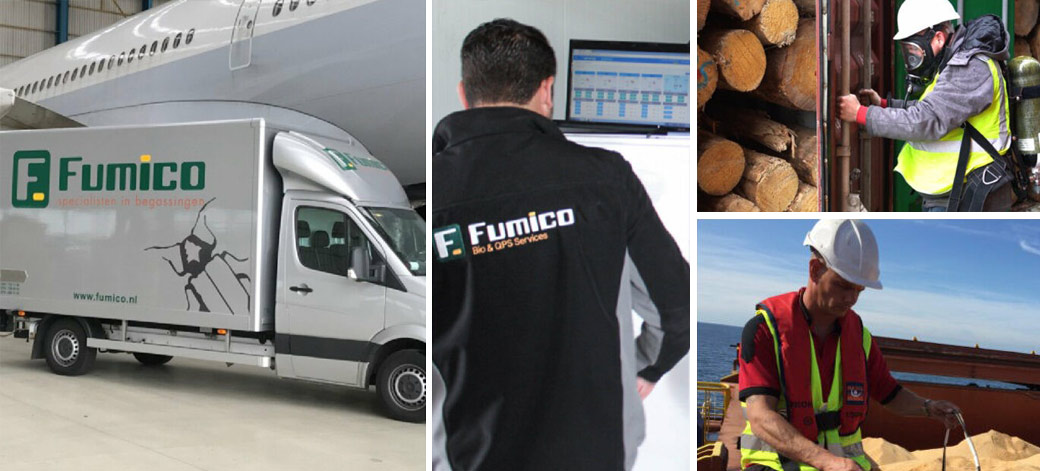 About Fumico
Fumico was founded in 2010 and is a leading Dutch specialist goods treatment company, focusing on fumigation of tree logs and soft commodities, heat treatment services, the application of low oxygen bio treatment methods, Quarantaine and Pre-Shipment ("QPS") and the use of controlled atmosphere chambers. Fumico is headquartered in Enschede, the Netherlands, and has operations in amongst others Rotterdam, Amsterdam, Numansdorp, Born and Enschede. For more information, please visit: www.fumico.nl
About Descroes
Descroes is a leading Belgian provider of fumigation, heat treatment, bio treatments, gas measurement and pest control services related to in- and outgoing cargo in ports. The Company was founded over 80 years ago, is headquartered in Antwerp and covers all relevant ports of Belgium such as Antwerp, Zeebrugge, Liège, Genk, Brussels and Arlon. For more information please visit: www.descroes.be